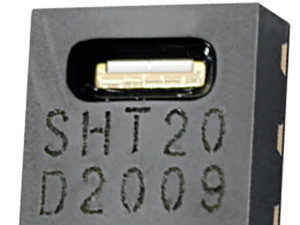 Nowadays, we are surrounded by all kinds of sensors. They can monitor various phenomena and conditions, including humidity. Such sensors are already common in offices, industrial buildings, but are also becoming increasingly popular in homes and cars. In companies associated with the electronics industry, who designate special areas known as cleanrooms, it is a common practice to monitor environmental conditions, so that the parameters of heating or ventilation systems can be adjusted in real time.
In order for environmental monitoring systems to work properly, they must be equipped with the right sensors, made with the highest quality in mind. The effectiveness of the entire system will depend on their accuracy and reliability. When choosing a sensor, it is worth taking interest in the offer of Sensirion, a company which designs components that are capable of measuring humidity and temperature levels.
The SHT2x series of sensors includes three models: SHT20 (low-cost), SHT21 (standard) and SHT25 (highest performance version). All models are powered by 2.1V to 3.6V and feature a I2C, PWM & SDM communication interface.
It is also worth mentioning that every humidity sensor from the SHT2x series is individually calibrated and tested. A specific batch ID is physically printed on the sensor housing and is also electronically stored in the device memory, so that it can be retrieved at any time. Furthermore, the resolution of the sensor can also be changed from 8/12 bits to 12/14 bits (RH/T) using appropriate commands. The device also allows you to generate a checksum, which even improves its accuracy (more info).

Where to next?
You may also be interested in