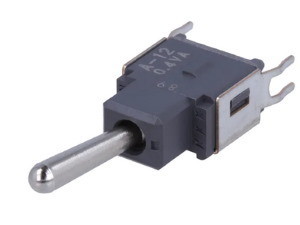 Switches are electromechanical components that control the current flow by connecting and disconnecting the electrical circuit. Even the popularity of touch screens has not changed the fact that it is still the leading method of user-device interaction.
Therefore, they perform an extremely important function, and at the same time seem to be such simple elements that many engineers do not pay due attention to choosing the right component. Indeed, the multitude of switch types and models available on the market can be overwhelming. However, it is worth looking for products where quality and reliability go hand in hand with an attractive price.
The products of NKK Switches, a Japanese manufacturer that has been operating since 1953 and has established itself as an innovation leader in the production of switches, can serve as an example. The company's products are widely ranked as the best in the industry, and many of the company's solutions have become standard, including Sliding Twin Crossbar (STC) mechanism, which provides high reliability and stable switch operation. TME offers more than 100 models of NKK Switches, including toggle, rocker, sliding, rotary, and miniature switches.
Toggle switches are universal switches widely used in electronics and industrial automation thanks to their high durability and ease of use. Two-state and three-state NKK toggle switches can be used, among others in mobile devices, industry, transport, and medicine, i.e., in very demanding environmental conditions, where at the same time, durability is crucial. The wide selection of products in this group facilitates the work of designers, who do not have to make compromises, having the ability to choose the optimal switch in terms of dimensions, connections, switching methods, or to choose between two or three states (more info).

Where to next?
You may also be interested in