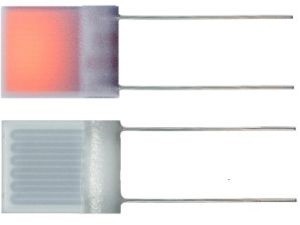 Stability and rapidity for demanding applications: The H 540 heating element from Heraeus Nexensos combines reliable long-term stability with a wide application temperature range. Its small size, short heat-up time and consistent thermal properties provide an ideal solution for precise heating of gases, solids and liquids. Stringent manufacturing controls ensure consistent heater dimensions and resistances, ensuring a highly reproducible holding temperature and heating ramp. The H 540 S heater is available at www.rutronik24.com.
Small and powerful
The microheater with thin-film platinum meander impresses with its powerful performance with a particularly small area of just 20 mm2 (5.2 x 3.9 x1.0 mm) and precise temperature measurements in the range from -25°C to +800°C. The temperature coefficient is 3850ppm/K. The long-term stability and fast response time are essential features for applications that require the highest precision:
Nozzle temperature control in 3D printing
Temperature control of laser crystals
Evaporation of liquids in inhalers
Gas and sensor temperature control in gas sensors
Laboratory and analytical instruments
Industrial automation
Bio-pharmaceutical
Automotive
Heating solutions tailored to individual customer requirements are also available with appropriate purchase volumes.
For more information about Heraeus Nexensos Heater H 540 S and a direct ordering option, please visit our e-commerce platform at www.rutronik24.com.
Where to next?