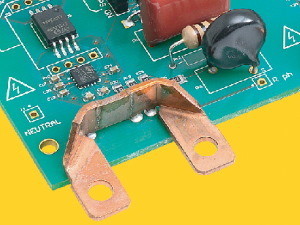 A new evaluation board from STMicroelectronics speeds design of 3-phase AC Watt meters that meet the most stringent international quality and accuracy standards using low-cost, electromagnetic-immune shunt sensors and advanced galvanic-isolation technology for superior reliability and robustness.
The EVALSTPM-3PHISO evaluation board combines the high-accuracy STPMS2 metering front-end IC and the advanced STISO621 digital isolator, with customizable turn-key firmware running on an STM32 microcontroller to compute metrology and power-quality data. The sensing circuitry and PCB layout are optimized to ensure robustness against EMI and a strong signal-to-noise ratio, for high-accuracy measurement and post-processing computation.
The STPMS2, a two-channel 24-bit second-order sigma-delta modulator, measures voltage and current for each phase through an on-board voltage divider and a shunt current sensor. It then oversamples the signal using a synchronized 4MHz clock distributed by the microcontroller and multiplexes voltage and current sigma-delta bitstreams on a single output pin. Three STPMS2 are used in the 3-phase system to collect voltage and current data from each phase (more info).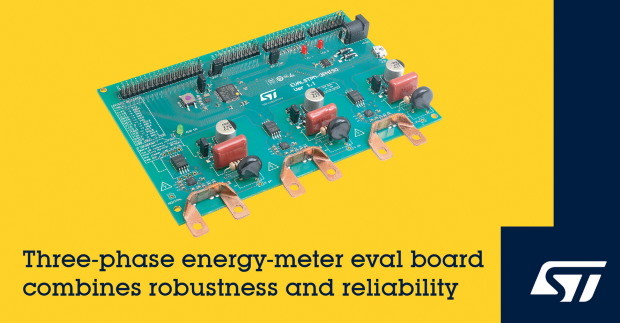 Where to next?
You may also be interested in