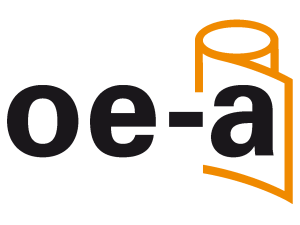 What added value does Printed Electronics bring to this product? Which product shows the highest degree of innovation? And how attractive is it for the target group? These were tough questions to answer for the jury of the OE-A Competition 2021. The jury, consisting of representatives from international companies and institutes, rated 22 submissions in three categories. Companies and institutes from 13 countries around the globe submitted their latest products and demonstrators in the area of organic and printed electronics to the OE-A Competition 2021. Annually organized by OE-A (Organic and Printed Electronics Association), a working group within VDMA, this competition challenges the printed electronics industry.
"We were excited about how many products and prototypes from such diverse fields as medicine, automotive, wearables or smart buildings took part in the competition.", says Dr. Klaus Hecker, Managing Director of OE-A. The submitted projects were judged by the jury in three categories: "Prototypes & New Products"; "Freestyle Demonstrator"; and "Publicly Funded Project Demonstrator". As every year, all submitted products and demonstrators were presented to the international community at LOPEC, the international platform for printed electronics, which took place as an online format from 23 to 25 March 2021.
The Winners
The jury selected the following entries as the best of the OE-A Competition 2021:

Public Choice Award – very popular in 2021
In addition to the three jury categories, OE-A offered a public category, where all LOPEC- visitors were invited to cast their voice for their favorite demonstrator. At the OE-A Competition site everyone had the chance to make a choice for the "Public Choice Award". The interest in the Public category was immense, more than 600 people took part in the voting.
This year's race for the Public Choice Award made:
More information can be found in original Press Release and on the OE-A Competition-Website.
Where to next?
You may also be interested in