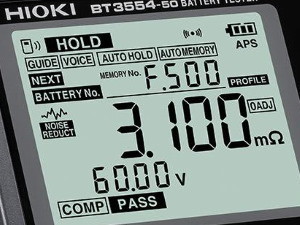 Hioki is pleased to announce the launch of the Battery Tester BT3554-50, which streamlines lead-acid battery diagnostics with audio measurement and recording guidance and functionality for registering profiles.
The new Battery Tester BT3554-50 sets a new standard for interruptible power supply (UPS) and lead-acid battery diagnostics in buildings, manufacturing plants, and datacenters. The optional Wireless Adapter Z3210 can be installed to enable Bluetooth wireless communications with smartphones and tablets, while GENNECT Cross, a free app from Hioki, can be used to review, manage, and create reports using measured values.
Lead-acid batteries must be regularly inspected, making it necessary to manage the resulting measurement data. However, it's all too easy to make mistakes when measuring and recording values at sites with large numbers of batteries, adversely impacting efficiency by requiring technicians to go back and repeat measurements. Additionally, data management was made more labor-intensive by the lack of a simple solution for linking measurement data to measurement locations (more info).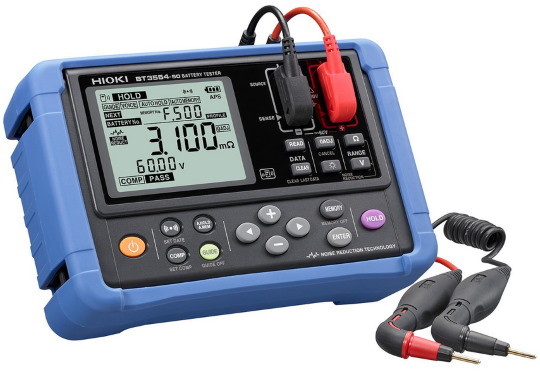 Where to next?