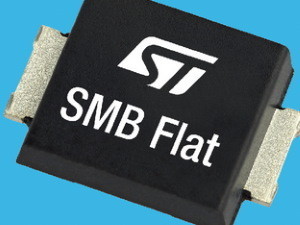 STMicroelectronics has launched 26 new Schottky diodes in low-profile SMA and SMB Flat packages, covering voltage ratings from 25 to 200V and current ratings from 1 to 5A.
The 1.0mm-high devices have 50% lower profile than diodes in standard SMA and SMB packages, enabling designers to increase power density and save space. SMA and SMB footprint compatibility allows easy drop-in replacement. In addition, ST's new Schottky diodes have higher current ratings than standard alternatives of the same footprint, allowing migration of existing circuits that contain SMC diodes to ST's smaller SMB Flat devices, and similarly from SMB to SMA Flat.
The typical price for the low-profile Schottky diodes, depending on rating and package, is $0.07 for orders of 10,000 units (more info).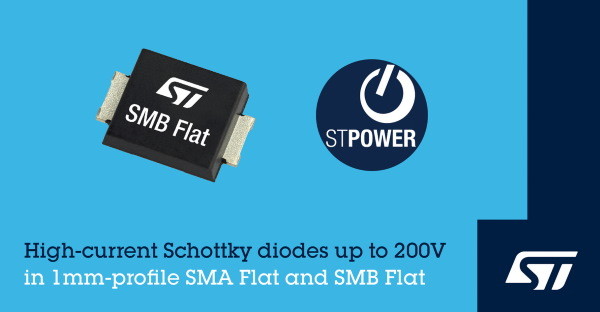 Where to next?
You may also be interested in