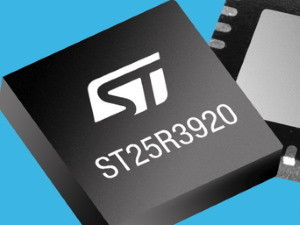 STMicroelectronics has extended its portfolio of ST25R NFC reader ICs with a new addition to the successful digital car key line, the ST25R3920. The new device introduces enhanced features for stronger performance, including rapid key response and extended range.
Digital keys let drivers conveniently lock and unlock their cars using their smartphones, and support added-value features including easy sharing and management of access privileges for other users such as friends or valets. They could also enable new vehicle-ownership models, including car subscription services. The Car Connectivity Consortium (CCC) Digital Key Release 2.0, relaying on NFC, even offers the ability to use the key while the phone battery is so low that normal device operation is disabled.
With DPO, the device operates at up to 1.6W continuous RF output power and 2.5W short-term input peak, to maintain reliable NFC connections over distance with a small antenna. ST's NSR increases immunity to interference from noise sources and therefore simplifies electromagnetic immunity and eases certification. In addition, automatic antenna tuning compensates for changes in the RF environment to maintain the best possible connection to the user's smartphone, and low-power key-signal detection with inductive wakeup minimizes load on the battery when the key is not being used (more info).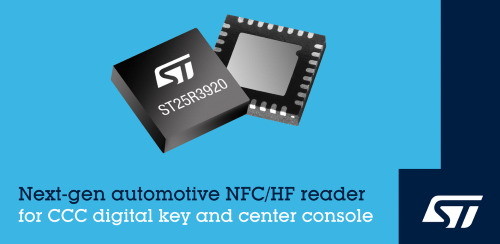 Where to next?
You may also be interested in