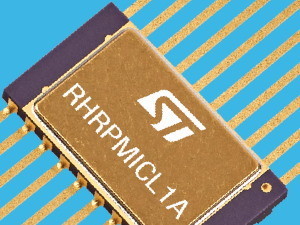 STMicroelectronics has created an innovative radiation-hardened (rad-hard), programmable integrated current limiter (ICL) that prevents power surges and overloads from damaging electronic equipment operated in space.
Based on an original concept from the European Space Agency (ESA) to harmonize and miniaturize functionalities present in all satellites, ST has developed the new chip, the RHRPMICL1A, with the support of ESA and the Centre National d'Etudes Spatiales (CNES), the French space agency. The device can be widely used worldwide to provide a cost effective, standardized, and configurable solution for the power management of space applications.
The RHRPMICL1A integrates the functions of a latch-up current limiter and solid-state power switch (SSP) that, until now, have been built using discrete components. Not only easing design and cutting the bill of materials (BOM), the fully integrated solution saves weight and up to 93% of board space. Hardware designers can reduce the typical protection-circuit footprint from 20cm x 20cm to 5cm x 5cm (more info).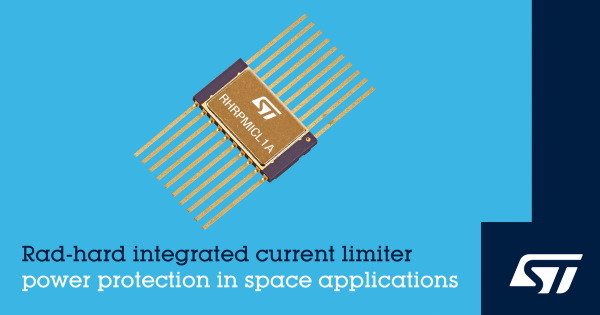 Where to next?
You may also be interested in