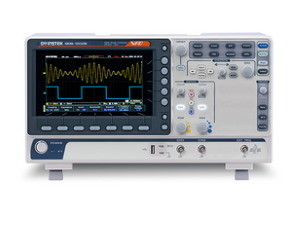 The GDS-1000B series incorporates 200MHz dual channel model GDS-1202B to expand the GDS-1000B series to more diversified bandwidth options, including 200/100/70/50MHz. The entry-level oscilloscope is a very competitive market in which all oscilloscope manufactures devote great efforts. GW Instek provides GDS-1202B model to allow the educational market and users with basic test requirements to purchase 200MHz dual channel oscilloscope at an affordable price.
The serial bus trigger and decoding function originally provided in higher-end oscilloscopes is now also a standard in the entire GDS-1000B series. Users who had already purchased the GDS-1000B series can obtain the function by upgrading the firmware to V1.27 or the newer version. At an affordable price, users can analyze I2C, SPI, UART, CAN, LIN serial bus trigger and decoding functions with an oscilloscope.
The maximum sampling rate for each single channel is 1GSa/s, and the memory depth is 10Mpts per channel independently (more info).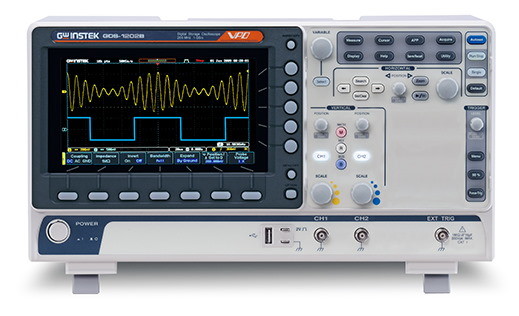 Where to next?
You may also be interested in