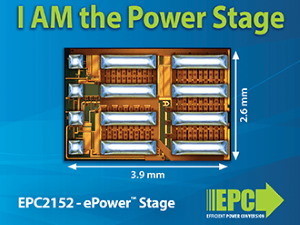 EPC announces the introduction of an 80 V, 12.5 A power stage integrated circuit designed for 48 V DC-DC conversion used in high-density computing applications and in motor drives for e-mobility.
The EPC2152 is a single-chip driver plus eGaN® FET half-bridge power stage using EPC's proprietary GaN IC technology. Input logic interface, level shifting, bootstrap charging and gate drive buffer circuits along with eGaN output FETs configured as a half-bridge are integrated within a monolithic chip. This results in a chip-scale LGA form factor device that measures only 3.9 mm x 2.6 mm x 0.63 mm.
When operated in a 48 V to 12 V buck converter at 1 MHz switching frequency, the EPC2152 ePower Stage achieves a peak efficiency above 96% with a solution that is 33% smaller in size on the printed circuit board (PCB) compared to an equivalent multi-chip discrete implementation (more info).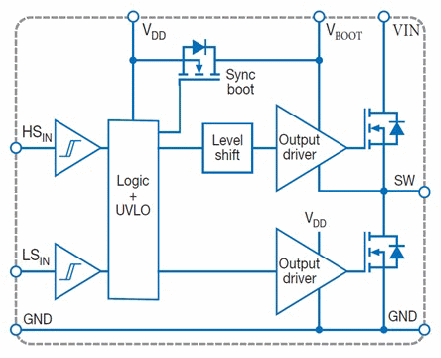 Where to next?
You may also be interested in