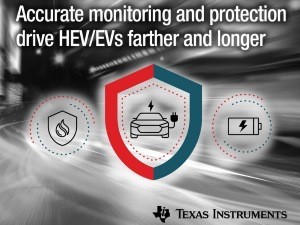 Texas Instruments introduced fully tested reference designs for battery management and traction inverter systems, along with new analog circuits with advanced monitoring and protection features to help reduce carbon dioxide emissions and enable hybrid electric vehicles and electric vehicles (HEV/EVs) to drive farther and longer.
Scalable across six to 96-series cell supervision circuits, TI's new battery management system (BMS) reference design features the advanced BQ79606A-Q1 precision battery monitor and balancer. Engineers can get their automotive designs to market quickly using the reference design, which implements the battery monitor in a daisy chain configuration to create a highly accurate and reliable system design for three- to 378-series, 12-V up to 1.5 kV lithium-ion battery packs.
The highly integrated BQ79606A-Q1 accurately monitors temperature and voltage levels and helps maximize battery life and time on the road. Additionally, the BQ79606A-Q1 battery monitor features safe-state communication that helps system designers meet requirements up to Automotive Safety Integrity Level D (ASIL D), which is the highest functional safety goal defined by the ISO 26262 road vehicles standard (more info).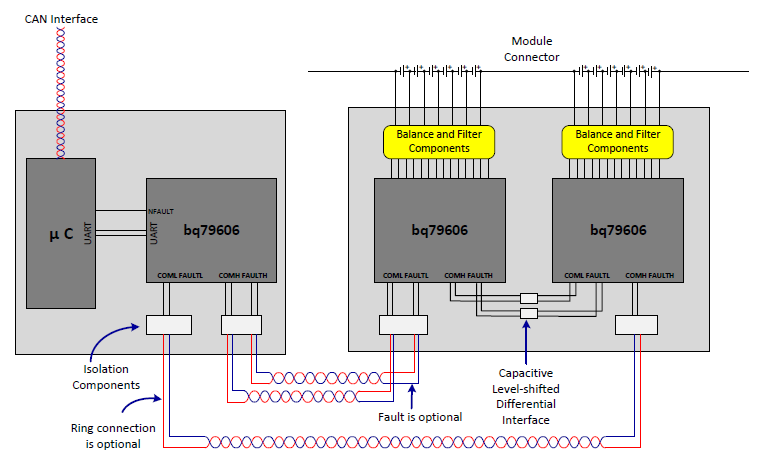 Where to next?
You may also be interested in