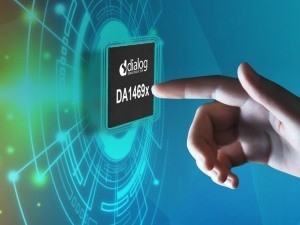 Dialog Semiconductor unveiled the SmartBond™ DA1469x family of Bluetooth low energy SoCs, its most advanced, feature-rich range of multi-core microcontroller units (MCUs) for wireless connectivity. The new product family which includes four variants, builds on the successes of Dialog's SmartBond™ products adding greater processing power, resources, range and battery life for a wide variety of IoT connected consumer applications.
The DA1469x product family has been designed to expand the range of applications, underpinned by Dialog's proven SmartBond™ technology, that device manufacturers can create. The devices' three integrated cores have each been carefully chosen for their capabilities to sense, process and communicate between connected devices.
To provide the devices' processing power, the DA1469x product family is the first wireless microcontroller in production with a dedicated application processor based on the ARM® Cortex®-M33 processor (more info).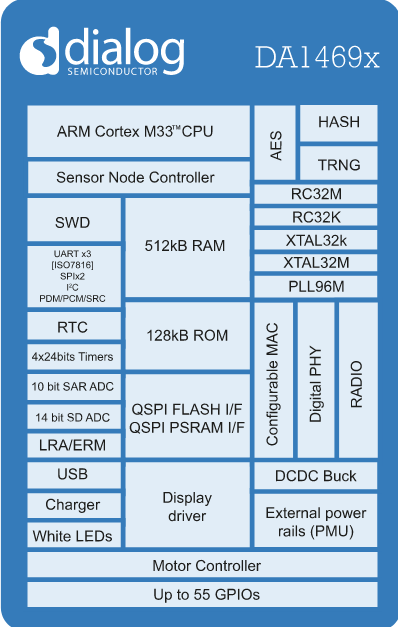 Where to next?
You may also be interested in