08.01. 2019 |
News
Author: IDTechEx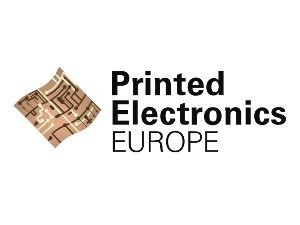 IDTechEx is now accepting applications to present at Printed Electronics Europe on April 10 - 11, in Berlin, Germany.
Tell us about your new concepts, technologies, materials and applications. Our audience wants to see the future. Our attendees value talks about new technologies, and how to commercialise them. Successful submissions will be speaking alongside over 200 global experts flying in from all over the world.
This annual IDTechEx event will bring end users and suppliers together. Assessing end user requirements, the latest diverse technology capability and all the opportunities of printed, flexible and hybrid electronics. Network with over 2,500 attendees and 200 exhibitors many demonstrating the technology in action.
Topics that we will be covering this year include:
Printed Electronics in Automotive and Industrial
Printed and Flexible Electronics in Healthcare
OLED Display Innovations
Display and Lighting Innovations
Haptics and HMI
Printed Electronics Manufacturing
If you wish to apply to speak, please send a proposed title and short abstract to Chris Clare at c.clare@IDTechEx.com or download a submission form: https://www.idtechex.com/printed-electronics-europe/show/en/become-a-speaker
Where to next?
You may also be interested in