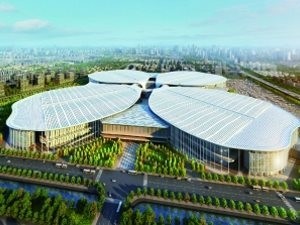 CHINAPLAS 2018 will take place on April 24 – 27, 2018 in a new venue, National Exhibition and Convention Center (NECC), Hongqiao, Shanghai, PR China, with "Smart Manufacturing", "Innovative Materials", "Green Solutions" being the show focuses.
Building on the success achieved in the last edition of CHINAPLAS in Guangzhou, CHINAPLAS 2018 will continue to showcase innovative technologies and solutions for different sectors, such as automotive, building, E&E, medical, and packaging etc.
There will be a wealth of advanced exhibits, of which more than 120 groundbreaking technologies shown are newly announced to the globe or Asia. The advanced exhibits together with a series of concurrent events will demonstrate the theme of "Innovation is Key to the Future".
You are welcome to attend and cover this mega event in the plastics and rubber industries.
More info about CHINAPLAS 2018.
Where to next?
You may also be interested in