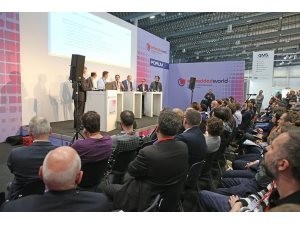 Embedded vision enables images to be processed on compact, very powerful computer platforms that nevertheless consume very little energy. As a result, this technology is opening up a lot of new areas of application that could not be covered previously by either PC-based or intelligent image processing (machine vision) systems.
High-calibre panel discussion on "Migration from PC to Embedded & from Embedded to Vision".
When: 28 February 2018, 11:00 – 12:00
Where: embedded world, Exhibition Centre Nuremberg, Forum Hall 3A
Where to next?
You may also be interested in