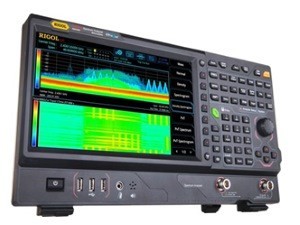 RIGOL Technologies announces a significant addition to its portfolio of RF Test Instrumentation with the introduction of the New RSA5000 Real-Time Spectrum Analyzer.
The RSA5000 combines the power of a high performance swept spectrum analyzer with superior Real-time performance unmatched in this product category. Available in 3.2GHz and 6.5GHz models all RSA5000 Series Analyzers provide Resolution Bandwidth (RBW) down to 1Hz, a noise floor as low as -165dBm, and provide a full span sweep as fast as 1ms. In addition, the analyzer features up to 40MHz of Real-time bandwidth, a minimum probability of intercept (POI) of 7.45 µs, 7 rich visualization modes and powerful triggering capability, providing a complete analysis package for engineers developing and integrating today's wireless technologies.
Unlike most analyzers in this class RIGOL proudly specifies its Probability of Intercept performance. The RIGOL RSA5000 takes 146,484 FFTs per second providing a minimum 100% POI of 7.45 µs. This class leading performance allows users to confidently capture pulsing, hopping and fast transient signals as short as 7.45 µs and display accurate power 100% of the time. The RSA5000 provides 7 rich data views to allow engineers to visualize the most complex RF environments.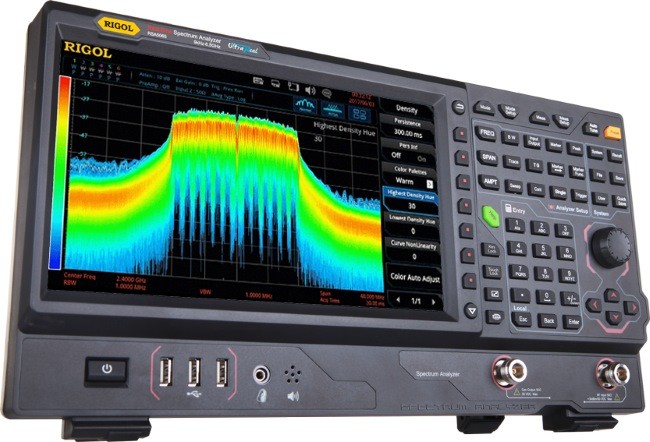 Where to next?
You may also be interested in