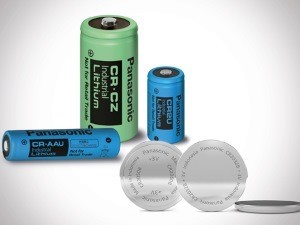 Panasonic has expanded its portfolio of manganese dioxide lithium batteries (CR technology) to include nine additional models, including both button cells and cylindrical types.
The four new button cells are especially durable even at extreme temperatures: The B series (CR-2032B, CR-2050B) is suitable for temperatures ranging from -40 to 120 °C, and the A series (CR-2032A, CR-2050A) is even designed for a maximum temperature of 125 °C. The cylindrical U series has an excellent pulse discharge characteristic at low temperatures; the new models can be used in a range from -40 to 70 (CR-2U) and 85 °C (CR-AAU), respectively. The special feature of the Z series (CR-2Z, CR-AGZ, CR-CZ) is an especially long life.
Users benefit from the familiar positive properties of the lithium batteries: continuous reliability, good pulse load capacity and stable internal resistance throughout the entire life cycle. With the time-proven CR technology from Panasonic there is no effect of passivation, which means that all new models reliably deliver high pulse currents even after long periods of non-use.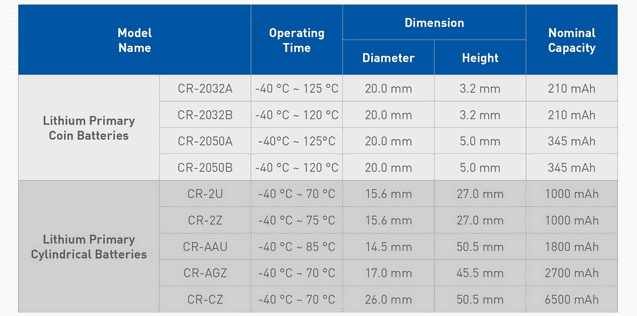 Where to next?