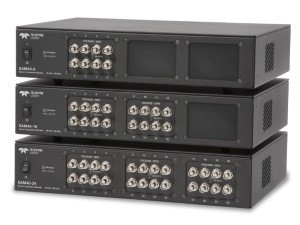 The SAM40 provides up to 24 input channels for low frequency (sensor signal) acquisition and analysis. It connects to a 4 or 8 channel Teledyne LeCroy 12-bit resolution high definition oscilloscope (HD4096 HDOs and MDAs) to provide Analog+Digital+Sensor (up to 8+16+24 channel) acquisitions. This capability is ideal for system debug and analysis of deeply embedded, electromechanical, and mechatronic designs.
All channels have 24-bit resolution (stored in 32-bit floating point format) with 0.05% total accuracy. Built-in filters with settings as low as 100 Hz further reduce noise. Adjustable gain ranges (1 mV to 10 V/div) accurately acquire a wide range of signal levels. The SAM40 simply connects to the supported Teledyne LeCroy oscilloscope with a USB2.0 cable for data transfer and control/trigger commands, and BNC cables for clock/timebase synchronization. No programming or complex setups are required.
More than 65 different SI and English system physical units are supported for length, mass, temperature, angle, velocity, acceleration, volume, force / weight, pressure, electrical, magnetic, energy and rotating machine quantities. Math and measurements applied to rescaled waveforms correctly read and convert to new units as required.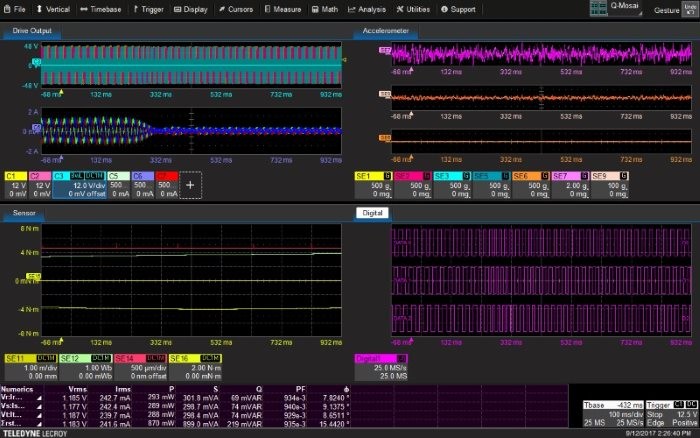 Where to next?
You may also be interested in