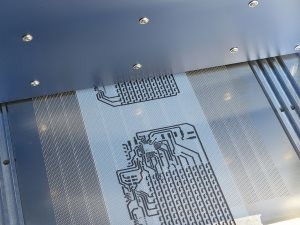 Like so many space-proven technologies, surface-mounted electronic components (surface mount technology, SMT) has also landed on Earth after its Apollo missions.
Currently, it is decisively advancing the megatrend mobility here, because it enables the manufacture of devices such as smartphones, tablets and co. in the first place thanks to a drastic reduction of size, weight and production costs.
Meet the key players of the SMT industry in halls A1 to A4, at SMT speakers corner or at the special show "Smart Data—Future Manufacturing" at productronica 2017. productronica will take place In Munich from November 14 to 17, 2017.
The full press information as well as photos are available online and for download here.
Where to next?