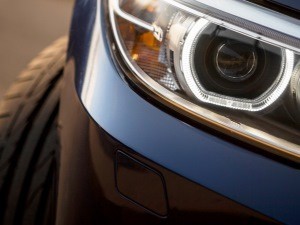 The MAX20078 synchronous buck, high-brightness LED controller from Maxim is the only product available which provides both fast response time and low electromagnetic interference (EMI) for exterior LED lighting and improved safety applications.
These applications are not easy to design, as they require numerous LEDs located in a densely-concentrated area and EMI can be especially difficult to eliminate. Automakers spend time, money, and effort trying to achieve low EMI as they experiment with different layouts and filtering methods.
The MAX20078 provides ultra-fast response times enabling smoother transient responses. While eliminating the need for external compensation components, it also offers a wide dimming ratio and features both integrated fault protection and monitoring circuitry. The MAX20078 allows for fast LED switching and low EMI so that designers no longer need to sacrifice one for the other (more info).

Where to next?