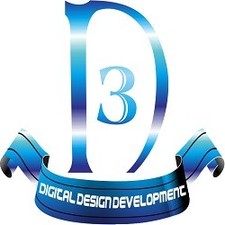 D3 digital, design and development exhibition (2017) bases on the background of the G20 Summit held successfully and having brought a series of business opportunities and development to organize domestic large quantities of strong enterprises and show high-grade series of products in order to promote bilateral economic and trade. D3 will be the best platform in trade through which Chinese electronic technology, digital products, intelligent manufacturing industry lead enterprises to Europe.
2017 Digital, Design and Development Fair as a pioneer team of overseas exhibition we response to accelerate the development of trade and committed to building national exhibition platform by State Council. We are committed to promote "Made-in-China" tend towards the world.
To strengthen international exchanges and cooperation and improve their innovative capacity and technology.
With exhibits profile covers: Digital products, Design products, Development products, Display Technology, PV electronics, the key components of the smart device category etc.
This fair will be held at the Hamburg Messe Congress und GmbH on September 27th-29th, 2017.

For exhibition registration, go to www.d3fair.com/en/questionnaire.asp
Time: 27th-29th September, 2017
Venue: Hamburg, Germany
Hall: Hamburg Messe und Congress GmbH
Organizer: China Association of Trade in Services
Shanghai Bellitas exhibition Co.,Ltd
China Electronic Instrument Industry Association
Support: HWF Hamburg Business Development Corporation
Website: www.d3fair.com/en/
Where to next?