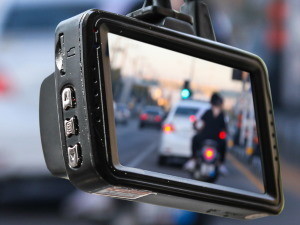 System architects seeking backup power using supercapacitor or other energy sources can now deliver the best combination of highest efficiency and smallest size with the Continua™ MAX38889 2.5V-to-5.5V, 3A reversible buck/boost regulator from Maxim Integrated Products, Inc. The latest addition to Maxim's Continua™ family of backup regulators delivers the industry's tightest output regulation of 2.5 percent to support critical applications that demand high accuracy.
The MAX38889 features 94 percent peak efficiency, 9 percent higher than the closest competitive solution, allowing it to support longer backup time. Additionally, at one-third the size, it enables easier integration into space-constrained designs.
In applications such as smart utility meters or automotive dashboard cameras, the MAX38889 Continua regulator operates in buck mode to charge a backup power source, such as a supercapacitor. When main power goes away, the regulator reverses direction automatically, boosting the supercapacitor voltage to power the system, until main power is restored.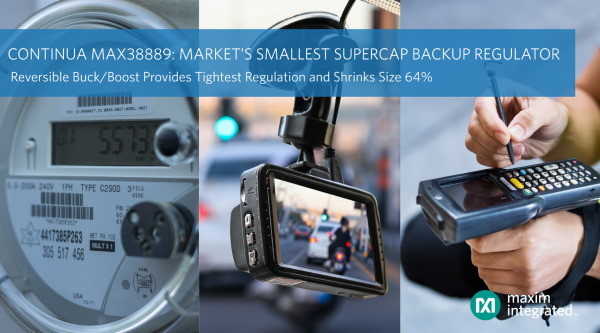 Where to next?