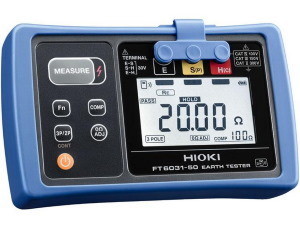 Hioki is pleased to announce the launch of the Earth Tester FT6031-50. The optional Wireless Adapter Z3210 can be connected to the instrument to enable Bluetooth® wireless communications with smartphones and tablets. GENNECT Cross, a free application from Hioki, can be used to send measurement data to smartphones and tablets and to easily create reports combining site photographs and design drawings in the field.
The new model inherits the dustproof performance and convenient, one-touch automatic measurement functionality of its predecessor (the Earth Tester FT6031-03) while adding wireless capability to dramatically boost work efficiency.
In the past, technicians had to record data measured in the field on paper and create reports later. This workflow increased the likelihood that mistakes would be made when recording values on paper or entering them into a computer (more info).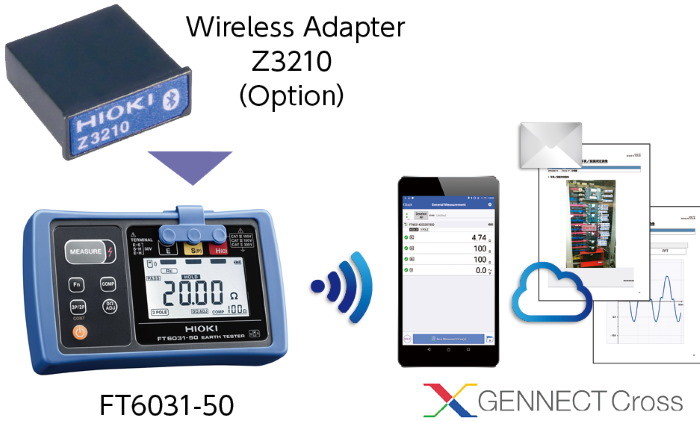 Where to next?
You may also be interested in