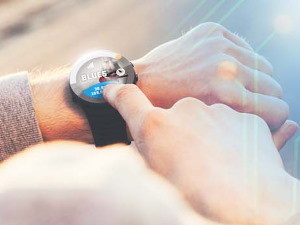 Renesas Electronics Corporation expanded its RE Family lineup of embedded controllers with a new ultra-low power consumption member based on Renesas' breakthrough silicon-on-thin-buried-oxide ( SOTB™) process technology and built around the Arm® Cortex®-M0+ core.
The newest member of the RE01 Group lineup is a 256 kilobytes (KB) flash memory variant in addition to the 1.5 megabytes (MB) flash memory embedded controller, already in mass production. Featuring a minimum 3.16 mm × 2.88 mm WLBGA package size, the new embedded controller is optimized for use in more compact product designs in IoT devices for sensor control, for applications such as smart homes, smart buildings, environmental sensing, structure monitoring, trackers, and wearable devices.
The new embedded controller received a certified EEMBC® ULPMark™-CoreProfile (CP) score of 705, verifying its world's top-class energy efficiency. This high score was achieved through the use of Renesas' proprietary SOTB process technology, which enables extreme reduction in both active and standby current consumption (more info).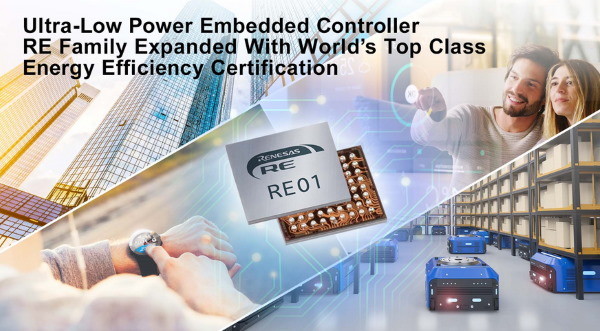 Where to next?
You may also be interested in