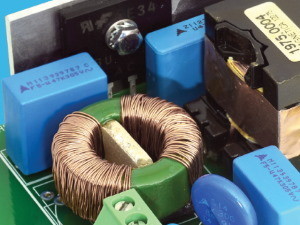 Accelerating the creation of LED streetlamps and other medium- to high-power lighting applications, the STMicroelectronics EVL150W-HVSL LED-driver evaluation board and reference design integrates features that ensure high performance and save bill-of-materials (BOM) costs.
As a 150W, 1A mains-input driver, the EVL150W-HVSL achieves full-load efficiency above 91% to maximize utility-cost savings for streetlamp operators. Electromagnetic interference (EMI) is within relevant EN55022 limits and input-current total harmonic distortion (THD) less than 10% at 230V AC from 30% to 100% of full load meets European EN61000-3-2 Class-C and Japanese JEITA-MITI Class-C norms for lighting equipment.
The EVL150W-HVSL has a universal 90V-264V AC input and meets IEC 60950-1 and 62368-1 safety standards. The board supports analog, resistive, and PWM (Pulse Width Modulation) dimming modes, with flicker-free PWM dimming down to 1% at any frequency (more info).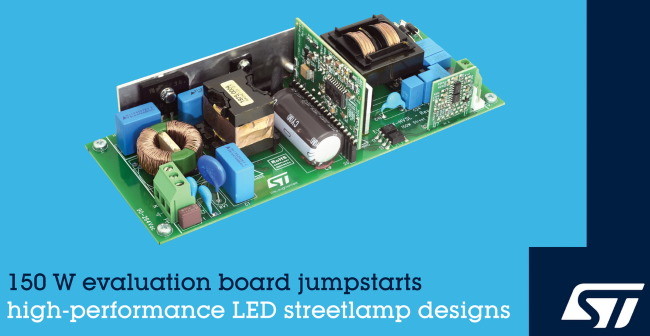 Where to next?
You may also be interested in