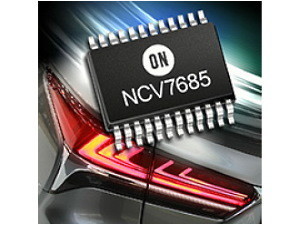 ON Semiconductor has launched a new family of four devices that facilitate the high levels of performance and innovative functionality that vehicle manufacturers and consumers now expect from automotive exterior and interior lighting. Aimed specifically at low power solid state lighting, the new family comprises two LED drivers (NCV7683 and NCV7685) and two current controllers (NCV7691 and NCV7692).
In the pursuit of improved road safety, automakers are moving away from the simple 'on/off' operation to sophisticated systems that incorporate movement and variable intensity within rear combination lamps (RCLs), turn signals, fog lamps, and other externally modulated LED clusters to give clearer and highly visible warnings to other road users.
The NCV7685 and NCV7683 integrate twelve and eight linear programmable current sources, respectively, enabling multiple strings of LEDs to be driven with up to 100 mA per channel (more info).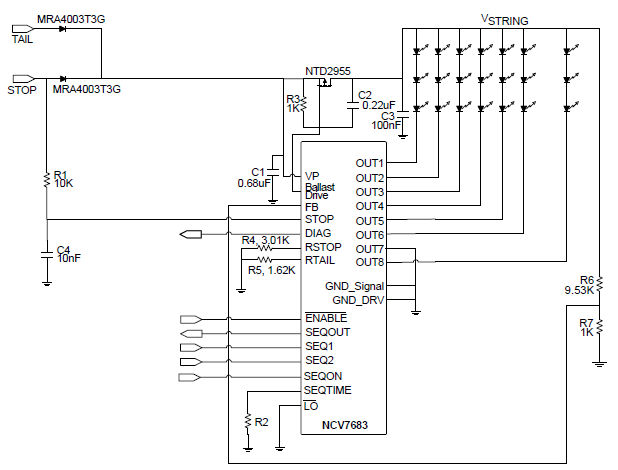 Where to next?
You may also be interested in