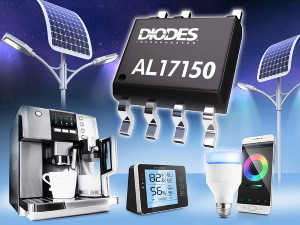 The AL17150-10B is a universal high voltage input step-down regulator product family, which provides accurate Constant Voltage (CV) and outstanding dynamic performance without requiring an optocoupler over line and load regulation. Typical applications are offline low power applications including connected LED lighting power supply for micro-controllers and other IoT applications.
The AL17150-10B integrates a 500V/1A MOSFET that can make it use fewer external components and create a low Bill Of Material cost solution. The AL17150-10B can provide up to 300mA output current and lower than 50mW standby power, which is very suitable for IoT connected lighting devices.
The AL17150-10B achieves excellent regulation and high power efficiency. The characteristics of max peak current and driving frequency vary as the load change, which can get excellent efficiency performance at light load and improve the overall average efficiency.

Where to next?
You may also be interested in