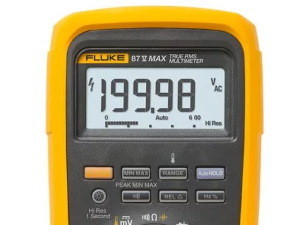 In industrial settings, technicians and electricians sometimes work in extreme conditions to troubleshoot electrical systems. The new Fluke® 87V MAX True-rms Digital Multimeter is designed to work reliably in even the harshest industrial environments so technicians can take accurate measurements safely regardless of conditions. Built on the trusted features of the Fluke 87V, the 87V MAX is the most rugged DMM Fluke has ever made.
The 87V MAX has an IP67 rating making it fully waterproof and dustproof, and has been tested to withstand a four-meter drop. It has an extended operating temperature range of -15 °C to +55 °C , as low as -40 °C for up to 20 minutes, and can operate in up-to-95 percent humidity. The Fluke 87V MAX also includes a removable holster that doubles as test lead storage and a test probe holder for one-handed operation.
The DMM features large display digits, a high-resolution 19,999 count display mode and a two-level bright white backlight for work in dark areas. The meter includes backlit keypad buttons for increased visibility. It also has twice the battery life — up-to-800 hours — as the original 87V.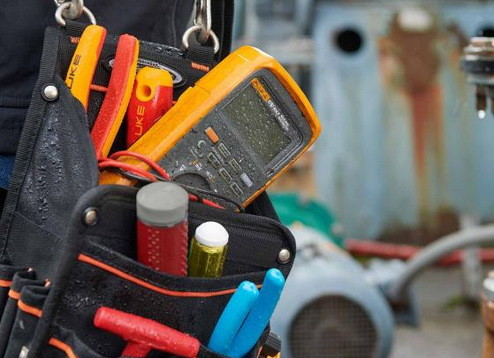 Where to next?