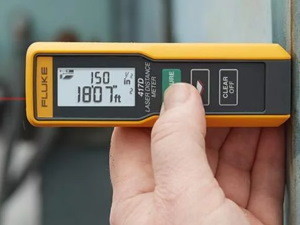 Fluke introduces its newest, most compact laser distance meter yet - the 417D Laser Distance Meter. The 417D speeds up layouts with instant, one-button measurements up to 131 feet (40 meters) and an accuracy of 0.08 inches (± 2 mm).
Designed for indoor and outdoor applications, the palm-sized 417D features a bright laser for clearly tracking targets, even at long distances or in hard-to-reach spots. The 417D can survive a one-meter drop and is rated IP54 for dust and water resistance, making it ideal for even the harshest work sites.
The 417D features a large two-line illuminated LCD screen for easy viewing of measurements and can deliver continuous measurements as well as quick calculations of area (square footage). Due to the automatic shut-off feature, the meter lasts up to 3,000 measurements. So save your AAA battery dollars for other items.
For more information on the Fluke 417D Laser Distance Meter, visit: www.fluke.com/distance.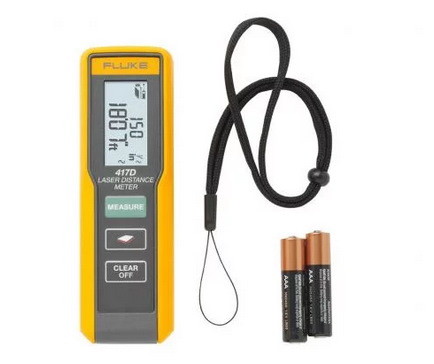 Where to next?