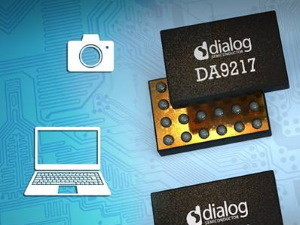 Dialog Semiconductor introduced a new power management product family of four new sub-PMICs that offer best-in-class transient response and in-circuit digital programmability, in a smaller form factor than current market solutions.
The new product family of Buck converters, which consists of the DA9217, DA9220, DA9121 and the DA9122, represents Dialog's first sub-PMIC family with a 4MHz switching frequency that reduces inductor size and height to allow use of smaller external components. The devices are ideal for ARM® Cortex™ based multi-core application processors and high-performance SoCs, FPGAs and GPUs, which enable developers to fit a 6 to 10 Amp power solution into limited board areas of next-generation devices spanning smartphones, tablets, notebooks PCs, DSLR cameras, solid state drives and more.
The devices can support a single output up to 6 Amp / 10 Amp or dual outputs up to 3 Amp / 5 Amp per output, making it ideal for the latest 7nm based SoCs (more info).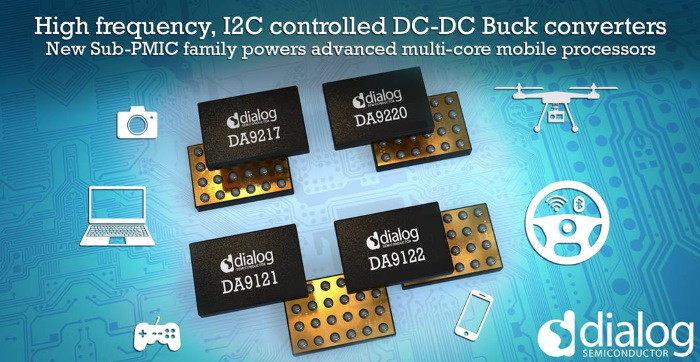 Where to next?
You may also be interested in