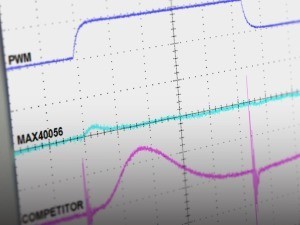 Designers can now improve motor efficiency and reduce vibration using the MAX40056 bi-directional current sense amplifier with patented pulse-width modulation (PWM) rejection from Maxim Integrated Products, Inc. This high speed, wide-bandwidth amplifier extends Maxim's industry leadership in precision, high-voltage current sense amplifiers into motor control applications.
Creating a motor control system requires precise current sensing and measurement of motor winding currents. A commonly used approach is to infer winding currents by performing ground or supply referenced measurements in the bridge circuit. Direct winding current measurement is a simpler and more accurate method, but the implementation is challenging due to the high common mode swing of the PWM signal. Adoption of this approach has been limited by poor PWM rejection and slow settling speed of existing solutions.
MAX40056 rejects PWM slew rates of greater than 500V/µs and settles within 500ns to provide 0.3 percent accurate, full-scale winding current measurement (more info).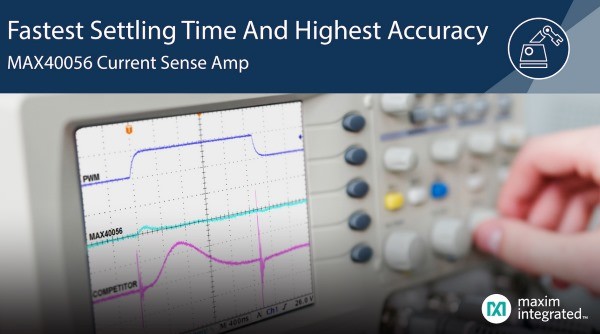 Where to next?
You may also be interested in