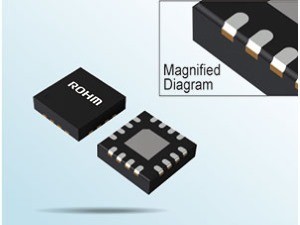 ROHM recently announced the availability of a power supply monitoring IC, the BD39040MUF-C, with BIST (Built-In Self Test) that supports functional safety. This IC is ideal for automotive application power supply systems requiring fail-safe measures such as electric power steering as well as sensors and cameras for autonomous driving and ADAS.
Rapid advancements in ADAS and automated driving in the automotive sector have spurred demand for functions such as collision prevention and lane assist that reduce the risk of accidents. Accordingly, product development for mounted semiconductors has to take into account how to ensure functional safety (fail-safe) in the event of failure considering self-diagnostic and other functions.
The BD39040MUF-C is a power monitoring IC that provides monitoring functions required for functional safety in the power supply systems of ADAS sensor modules. In addition to voltage monitoring functions (Power Good, reset) and a watchdog timer for monitoring the ECU essential for functional safety, ROHM's power supply monitoring IC is the first in the industry to introduce a self-diagnostic function (more info).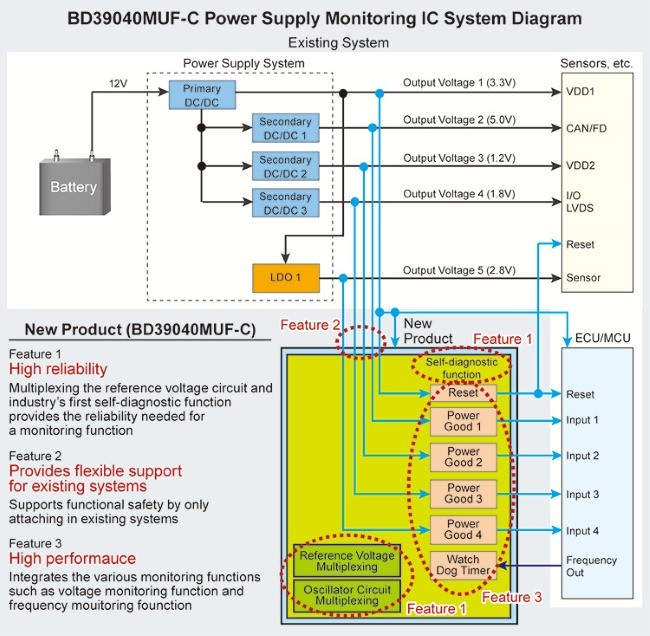 Where to next?
You may also be interested in