11.06. 2019 |
News
Author: SMTconnect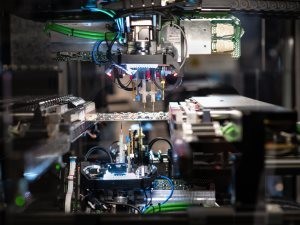 SMTconnect, formerly known as SMT Hybrid Packaging, is the only event in Europe that brings together people and technologies from the areas of development, production, services, and applications in connection with electronic assemblies and systems. The event strives to be a meeting place for all the areas involved in microelectronic production, including electronic manufacturing services (EMS).
True to its motto "Manufacturing together" participants of SMTconnect have networked, exchanged know-how, and examined the potential of trends this year again.
Immerse yourself in the world of electronic manufacturing once again and watch the event movie now.
The next edition of SMTconnect is set to take place in Nuremberg, Germany, from 5 - 7 May 2020.
Where to next?
You may also be interested in