Hioki pull-through AC/DC current sensors are best-in-class devices for use with power meters, Memory HiCorders and high performance oscilloscopes.
The CT6877 is a DC to 1 MHz/2000A sensor, ideal for capturing current signals from switching power supplies, inverters, power conditioners, etc. Meet a wide range of applications from measuring battery charge/discharge to the secondary side of inverters in photovoltaic power generation and fuel cell evaluation, etc. (improved basic accuracy of ± 0.04% and phase accuracy of ± 0.1°).
Improved noise resistance performance through a stronger shield lets you accurately measure current buried in noise. More enhanced environmental resistance performance than ever before lets you measure in -40 to +85°C situations (more info).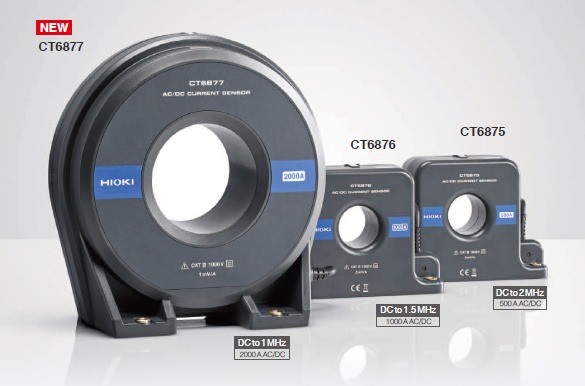 Where to next?
You may also be interested in