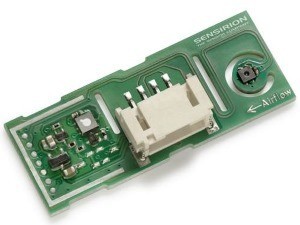 Sensirion now offers a multi-gas, humidity and temperature module, the SVM30. The module facilitates product development and sensor integration while at the same time offering great flexibility for product design. The SVM30 is especially suitable for customers that prioritize lean development and products, and perfectly appropriate for small and medium-sized companies. The SVM30 is a multi-gas, humidity and temperature sensor combo module containing an SGP30 gas sensor as well as an SHTC1 humidity and temperature sensor.
The SGP30 gas sensor combines multiple metal-oxide sensing elements – the pixels – on one chip, thereby offering the possibility of measuring a total VOC signal (tVOC) and a CO2 equivalent signal (CO2eq) with one single sensor chip. The SVM30 also offers calibrated air quality output signals as well as compensation of humidity cross-sensitivity. The gas sensing element features unmatched robustness against contamination by siloxanes present in real-world applications, enabling unique long-term stability and low drift (more info).
Learn more about the SVM30 at www.sensirion.com/svm30.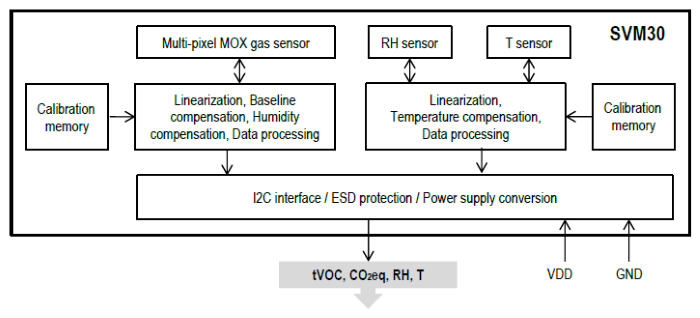 Where to next?
You may also be interested in