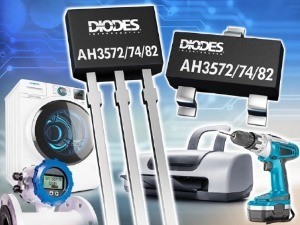 Diodes Incorporated announced its market-leading AH35xx series of omnipolar Hall effect switches. These devices feature a wide operating voltage range of 3V to 28V, enabling them to support all of the 3.3V, 5V, 12V, and 24V rails commonly found in industrial, office, and home appliance applications.
Typical applications within these markets include position and proximity sensing, open and close detection, level detection, and flow metering. All of the devices in the AH35xx series include input supply reverse polarity and overvoltage protection, with an impressive 6kV HBM ESD rating as well as output overvoltage and overcurrent protection.
The series is comprised of three devices with a choice of two magnetic switching threshold configurations; operation points are either ±40 or ±20 gauss, while release points are ±10 or ±25 gauss, respectively. All devices feature high threshold stability and low temperature drift. The AH3572 and AH3574 feature an active-low, open-drain output, while the AH3582 provides an active-low, internal resistive pullup output, which can reduce component count and overall solution size (more info).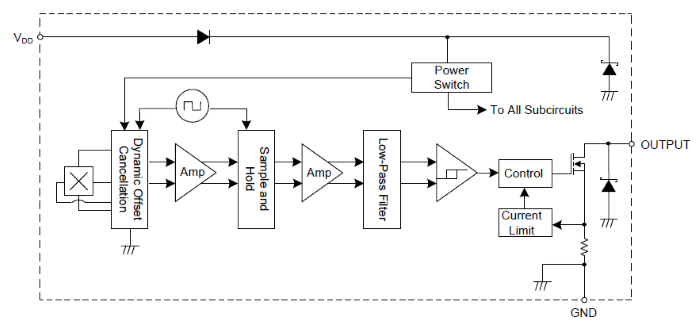 Where to next?
You may also be interested in