11.12. 2018 |
News
Author: IDTechEx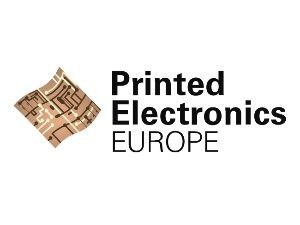 So much has changed in the printed and flexible electronics ecosystem, with huge investment in flexible displays and sensors to the prolific development of structural electronics and smart devices.
Designed with the impartiality of IDTechEx analysts, if there is only one must-attend event where you can see it all, this is it.
Highest Value
Printed Electronics Europe 2019, on 10 & 11 April in Berlin, is part of the largest global event series on the topic, with over 2,500 attendees and 200 exhibitors expected. Lock in your attendance now and benefit from all the value with our super-early bird discount of 35%, ending on 14 December.
Incredible Networking Opportunities
With almost four months to go, a large number of exhibitors have signed up so far, and we on track for a record number of exhibitors at the event. The Brella networking app means it will now be even easier to connect with fellow attendees.
Exclusive Insights
The emerging speaker program will consist of over 250 speakers, including brands such as BEKO, Daimler, Renault Trucks, Bosch, Siemens Healthineers, Merck, Jabil and many more providing incredible insights into the needs of users and the latest technology developments across the breadth of the sector.
Printed Electronics Europe will bring end users and suppliers together. Assess end user requirements, the latest diverse technology capability and all the opportunities of printed, flexible and hybrid electronics. Register now with our largest attendee discount of 35% ending on Friday 14 December.
Where to next?
You may also be interested in