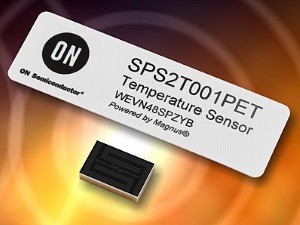 ON Semiconductor has announced a complete wireless battery free sensing solution kit (SPSDEVK1) that allows the company's innovative Smart Passive Sensors™ (SPS) to be rapidly integrated into Internet-of-Things (IoT) applications. The SPSDEVK1 solution kit is plug and play ready for users to immediately measure, aggregate and analyze the data for various IoT applications.
SPS™ wireless and battery-free sensors enable the monitoring of various parameters such as temperature, pressure, moisture or proximity at the network edge where running wires or replacing batteries may be impractical. When interrogated by an RF reader (the ON Semiconductor TagReader), the SPS "harvests" energy from the measuring signal, and then delivers a rapid and highly accurate reading from the sensor.
The newly announced SPSDEVK1 is a complete sensing solution that includes a UHF SPS reader hub, eight UHF antennas, 50 temperature sensors (SPS1T001PCB) a 12 V DC power supply, and an Ethernet cable. Also included is ON Semiconductor's TagReader software, an application specifically developed for reading SPS that enables the full functionality of the tags, giving a comprehensive system solution.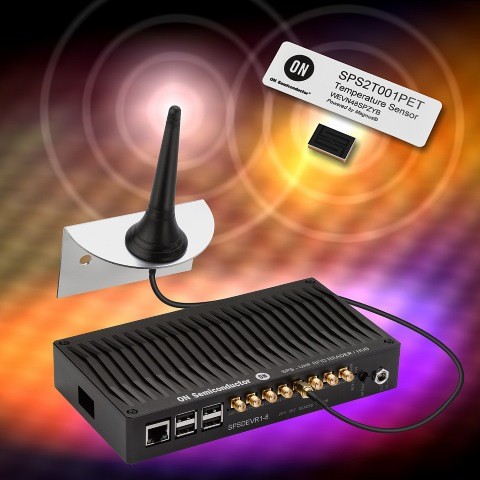 Where to next?