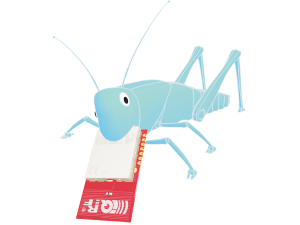 IQRF Alliance announces a worldwide contest IQRF Wireless Challenge IV.
"Test your skills, create a new application using the IQRF wireless technology and compete for valuable prizes"; this is a challenge for all technicians, programmers, developers, and students from all over the world.
The contest begins on October 1, 2017 and closes on March 25, 2018. The final competition of the best projects will be held in Prague in April 2018 at IQRF Summit 2018. The major rewards include modern development tools from the world of wireless technologies and IoT. To best technicians may be offered a job.
IQRF development sets and tools are available with 30% discount for all participants thanks to the program IQRF Smart School.
This contest is organized in cooperation with several European technical Universities and many respected expert journals and institutions. The main sponsor is IQRF Tech s.r.o. with a support of AAEON, Netio products, Microsoft, JoTio, Zyxel, and Protronix.

For more information, go to www.iqrf.org/contest.
About:
IQRF Alliance is an international community of developers, manufacturers, system integrators, sales professionals, research and innovation centers, technical high schools and universities providing a wireless solution for IoT and M2M communication.
IQRF Smart School program is a network of schools that are special members of the IQRF Alliance. This enables students of these schools to meet the latest wireless IQRF technology during their studies and work on real projects together with professional companies in the Alliance.
IQRF Tech is a leading provider of wireless technologies, specializing in research, development, export, and distribution of the latest electronic components and modules. IQRF Tech is a developer of the IQRF wireless technology.
IQRF is a technological solution for manufacturers to make any device wireless, working in mesh networks and connectable to the Internet. IQRF is a comprehensive technological platform which has been gradually developed over the course of ten years. Nowadays, IQRF® is a constantly growing ecosystem.
Where to next?