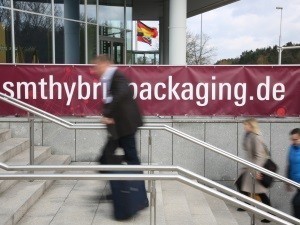 The countdown is on: Conference and tutorials of SMT Hybrid Packaging 2017 attract with early-bird prices until 3 April 2017. Interested participants can safe a seat at the desired paper and increase their professional know-how. The tutorials will give answers to relevant questions in the field of electronic manufacturing from design to process technology up to quality assurance.
Short-tutorials with the latest know-how
The short-tutorials, held for the first time on SMT Hybrid Packaging 2017, enjoy great popularity. Eight different short-tutorials with a duration of 90 minutes are offered for a early-bird-price.
For example, Dr. Lee Hitchens from Nexus Ltd. will present a short tutorial on a new hybrid coating process that provides superior physical and electrical properties compared to traditional conformal coatings and Parylene but at a fraction of the cost:
"Combining several technologies in a simple turnkey system this easy to operate novel technique provides top-class barrier protection against water, moisture and chemicals in high volume electronics like LEDs, tablets, mobile phones and automotive assemblies while requiring no masking, is completely hydrophobic, is 100 percent optically transparent, temperature stable up to 350°C and completely UV stable."
The top-class program is completed by the conference and the tutorials with a duration oft three hours for a early-bird price. Internationally known tutorial speaker Dr. Jennie S. Hwang, H-Technologies Group Inc., gives a holistic overview of product reliability and of critical "players" of the SMT assembly integrity and solder joint reliability:
"Under today's market and manufacturing environment, the effort to maximize production yield, reduce cost and assure product reliability is becoming increasingly important to a company's competitiveness. […] The tutorial emphasizes on practical working knowledge including the important roles of materials, processes and testing/service conditions, as well as the crucial principles behind the product reliability", says Dr. Hwang and encourages participants to interact and bring their own selected systems for deliberation.
The complete conference program and further information about the tutorials can be found online at smthybridpackaging.com/conference.
Where to next?
You may also be interested in