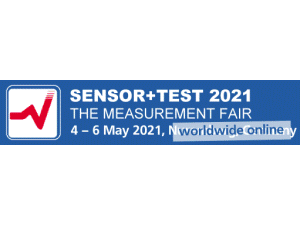 Real, virtual, and hybrid – that is the motto under which the SENSOR+TEST 2021 will be held from 4 to 6 May 2021. Participants from all over the globe are invited to the innovation dialog.
Due to the continuing and critical health-risk situation with the Covid-19 pandemic and further uncertainties in regard to permitting major events, the organizer and the exhibitors' committee jointly with the AMA executive board have decided to carry out the trade fair completely as a digital event.
The SENSOR+TEST 2021 thus enables exhibitors and visitors to communicate and exchange ideas on the latest developments and technical advances in sensor, measuring, and testing technology via modern information channels.
The complete press release is available at www.sensor-test.de/press/releases/20210210
Where to next?