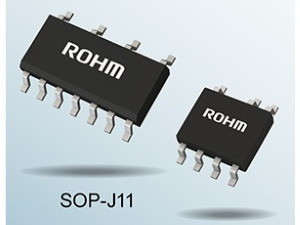 ROHM announces the availability of BM1ZxxxFJ, integrated zero cross detection IC series, optimized for home appliances such as vacuum cleaners, washing machines, and air conditioners.
The rising demand for smart appliances and IoT applications has added communication functionality (i.e. Wi-Fi) to home appliances. As it is necessary for such devices to always be ON to maintain communication, manufacturers are required to reduce standby power consumption even more to around 0.5W. This calls for lower standby power consumption by the motor and power supply blocks along with innovative new technologies.
Many appliances require a zero cross detection circuit for detecting the 0V point (zero cross point) of the AC waveform in order to provide efficient control of both motors and MCUs. However, in terms of power consumption, conventional zero cross detection circuits utilize a photocoupler that accounts for nearly half of the standby power of the entire system.
In response, ROHM developed the first integrated zero cross detection solution for power supplies in the home appliance sector (more info).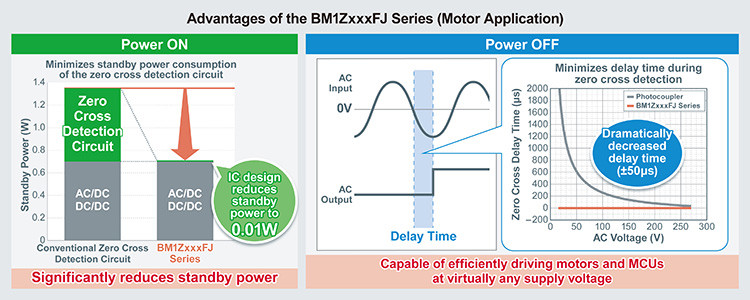 Where to next?