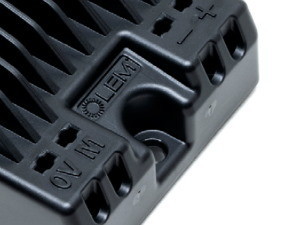 LEM introduces the DVC 1000 series of voltage sensors for insulated nominal voltage measurements in rail traction and industrial applications. The DVC 1000 series offers panel mounted voltage measurement in a compact package, measuring only 29 x 51 x 89 mm, giving a total volume of only 131.6 cm3.
Designed to measure a nominal voltage of 1000 Vrms, the DVC 1000 series uses an isolating amplifier, providing very high levels of isolation with a safety insulation voltage of 4.2 kV. The use of an isolating amplifier offers significant space savings over other sensors of similar capacity, which use bulky galvanic insulation.
As well as being highly robust, the DVC 1000 series also offers high levels of accuracy and temperature stability. An optional DIN rail mounting adaptor makes it easy to integrate into users' own applications (more info).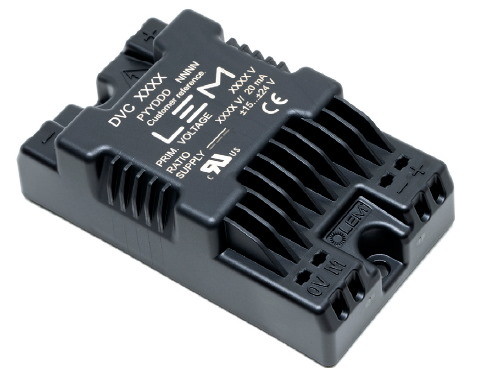 Where to next?