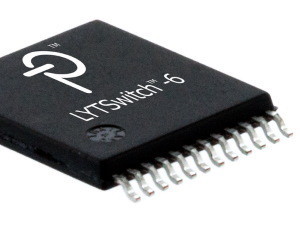 Power Integrations announced new high-power-density members of its LYTSwitch™-6 family of safety-isolated LED-driver ICs for smart-lighting applications. The new ICs with PowiGaN™ technology enable designs that deliver up to 110 W with 94% conversion efficiency using a simple, flexible flyback topology.
The high efficiency of the new LYTSwitch-6 ICs eliminates the need for heatsinks – greatly reducing ballast size, weight and cooling airflow requirements. The 750 V PowiGaN primary switches provide very low Rds(on) and reduced switching losses. This improvement, combined with existing LYTSwitch-6 features, increases power conversion efficiency by up to 3% compared to conventional solutions – reducing wasted heat by more than one-third.
LYTSwitch-6 ICs with PowiGaN technology employ lossless current sensing, which contributes to the higher efficiency (more info).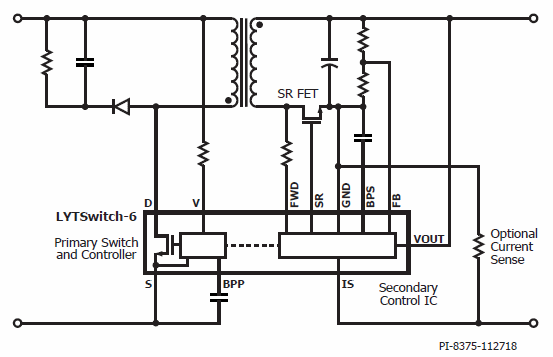 Where to next?
You may also be interested in