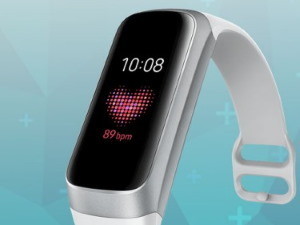 Dialog Semiconductor announced that Samsung has implemented Dialog's wireless microcontroller unit (MCU) in its latest Galaxy Fit.
The Galaxy Fit is a slim and fashionable fitness tracker that enables users to reach their fitness goals with its intuitive tracking features. It tracks a wide range of activities and offers enhanced sleep analysis and stress management technology for users to monitor their wellbeing throughout the day.
The DA1469x family, the latest addition to Dialog's SmartBond line, is the most advanced, feature-rich range of MCUs for wireless connectivity. The family is also the first set of Bluetooth wireless microcontroller SoC's in production with a dedicated application processor based on the ARM Cortex-M33 processor. To conserve power, the devices are equipped with a Sensor Node Controller (SNC) that runs autonomously and wakes the application processor only when needed, and a state-of-the-art Power Management Unit (PMU) activates the different processing cores as required (more info).
For more information on the DA1469x product family, click here.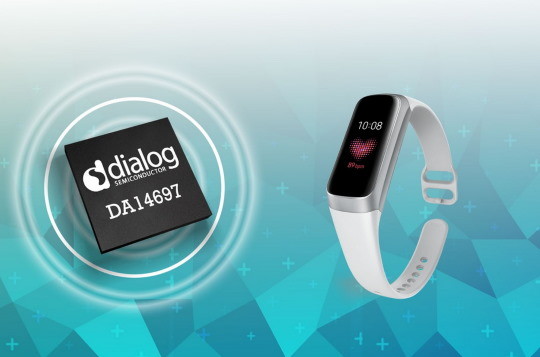 Where to next?